Last week,the 3rd Wuhan international e-commerce and online products fair was successfully held at Wuhan International Exhibition Center, conducted by Wuhan City People's Government and the Hubei Province Department of Commerce, an e-commerce feast hosted by the Wuhan City Bureau of Commerce, in addition to the e-commerce giants such as Jingdong and Alibaba, many new businessmen from Wuhan participated in the exhibition, including the well-known boutiques and Zhou Heiyao. And in the exhibitors, we also found an old friend - IPASON.
First of all, I would like to introduce to you the "Electric Expo", which has been held in Wuhan for two times. Last year, 537 e-commerce enterprises from 14 provinces in China participated in the exhibition. There were 80,000 professional audiences and 2.9 billion yuan turnover intentions. The scale of the exhibition ranked first in the country. This year's Expo is also attended by more than 700 enterprises from home and abroad. In addition to the above mentioned Jingdong, Alibaba and other enterprises, Suning, Tencent, Microsoft, Pitfish TV and other giants also joined, and IPASON associated with Intel, in front of these predecessors, the waist was also straight enough.
。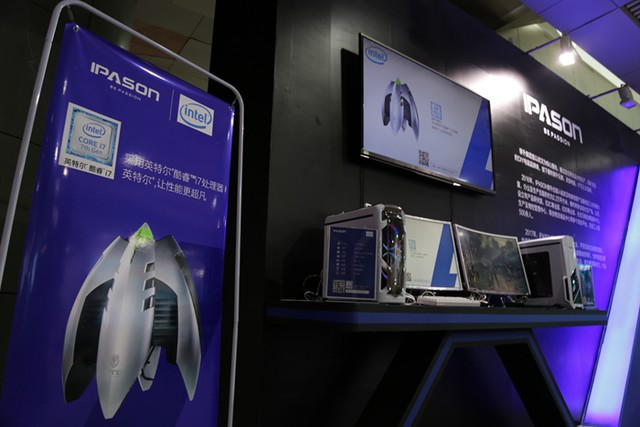 As a Wuhan based e-commerce company, IPASON Group has three major brands: IPASON Brothers, Vgame Computer and VTG, and has been committed to providing the best desktop computer DIY services for consumers. The company is headquartered in the Wuhan Creative Industry Base Hankou North E-Commerce Building, with a total area of 22,000 square kilometers and more than 500 employee and two automated production lines, it's clear that IPASON takes a lot of effort to do a good desktop computer, it can be seen from the awards and patent certificates that IPASON product research institutes have won.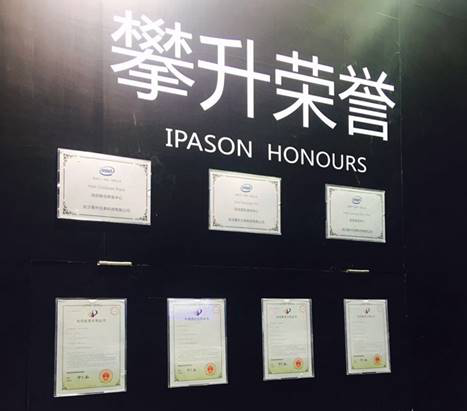 As a DIY desktop computer manufacturer, of course IPASON used the product to speak in exhibition, in addition to the two high-performance computer for the participants to try out, IPASON also moved out the representative works of "UFO desktop", in addition to i7 7700K, Asus Z270M motherboard and Asus GTX 1080 A8G makes it monster class combination. IPASON specially designed "UFO" theme chassis and customized water-cooled system became the favorite of the entire exhibition, visitors and industry insiders came to try and ask.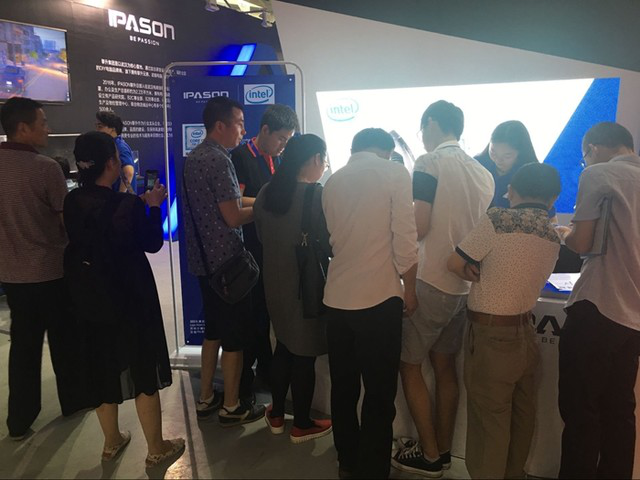 And don't think UFO host is a concept product! The performance monster, along with the 3,000 MHz dual-channel memory of the pirate ship's 8GB *2, Samsung's 256GB SSD and 700W platinum power, is priced at $12,999 in the IPASON store, almost the only option for game enthusiasts.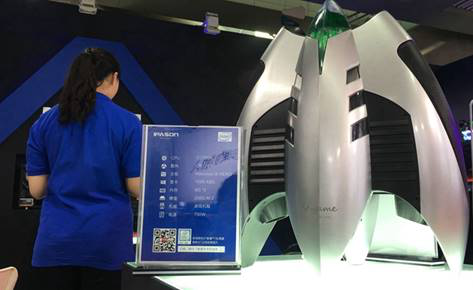 But then again, although the IPASON business is big and R&D capabilities are quite strong, but the attitude toward consumers is unknown, which can be seen from the attitude of the exhibition staff to the audience. And as an e-commerce company, the service to customers across the country is obviously one of the challenges, IPASON also set up a material control management center and a gold service center, to guarantee that consumers have no worries about logistics and after-sales, these two links that are most likely to make mistake in e-commerce business. Maintaining consumer admiration and rapid growth at the same time, there aren't many firms which can do this as well as IPASON.
The last topic is back to this exhibition, apart from the traditional e-commerce and logistics, there are smart city exhibition areas and Internet + exhibition areas. From this we can see that model of internet life built by computer. It shows that the market of personal computing equipment is still very potential. This point can be proven by great result of "IPASON" in this exhibition.